Well, it happened. Luckily, nobody but a couple of fackers and, according to the stats, no less than seven of their lovable lady friends noticed it, but yesterday was the first flat tire along the Schiff Happens road to Bonnaroo. Yes, friends, I skipped a day on the Bonnaroo countdown.

I have no excuse for this egregious error, but here are some potentially reasonable explanations as to why this happened:
I have an actual job with actual work to do that doesn't involve sarcastic riffs on Philly sucking, the biggest loser in the history of reality television, or mustaches.

I spent a few hours back at the doctor's office, including a subway voyage from work to the Upper East Side that was a pile of fail at every turn for absolutely no reason. On the plus side, I received a clean bill of health and was able to conclude my 24 hour Holter experiment, which ended with the same nurse who had hooked me up to the device on Tuesday violently ripping electrodes off of my torso and saying, "I told you it was gonna hurt." Of course, she saved the lone electrode that was deeply embedded in chest hair (the rest were on the sides of my abdomen) for last, building the nervous anticipation for my

unplanned partial chest waxing. I may or may not have exclaimed "IAMSPARTACUS!" at the moment of detachment.

I participated in the latest chapter of "How to Lose Friends and Alienate People," authored by the friendly scalpers at Ticketmaster. I smell a story....
Around 8:30 last night, Ticketmaster released a bunch of 4-day passes for Phish's just-announced late July/early Augu
st run at Morrison, Colorado's renowned Red Rocks Amphitheatre. It will be Phish's first shows at Red Rocks since their infamous 1996 visit, and tickets don't go on sale to the general public until next Thursday (Umm, I mean next Friday. Yes... next Friday...). The pre-sale lottery registration isn't even complete yet, so this gives you an idea of just how random it was that these tickets -- and 4-day passes for the entire event, no less -- would have been released at 8:29 last night. I found out about this the same way I find out about anything worth finding out about -- Twitter (shameless follow me plug).

As soon as I saw this was happening, I went into frenzy mode. I @replied to a Twitter user called @imtrappedintime, the first person I saw tweet about the secretly released tickets. Feeling like I was working within an extremely limited time window, I eschewed the pho
ne and instead instant messaged anyone I could find online who might care. I navigated the Ticketmaster site and, to my amazement, broke through to an order page. I actually backed out, with tickets in hand, out of sheer disbelief. I was able to get through a second time (nothing short of a miracle if you recall what happened the last time Phish tickets went on sale), and was staring at a 4-day, General Admission pass to what will no doubt be the jewel of the late summer tour. At this point, I am simultaneously having two separate IM conversations that both look something like this:
ZOMGPHISHPASSESONSALEWTF?!?! What do we do? Do we buy them? Are we even going to go? Is this real? WTF is going on? Should I click submit? I'm gonna click submit. Did you submit? What do I do what do I do WHATDOIDO I'MFREAKINOUT!!!

I don't know what came over me, but once my UVA fraternity buddy said he had submitted his request, I had to do it. Spontaneous $200 purchases for events that are months away and will be taking place across the country generally do not show up anywhere in the Schiff Happens playbook. It's just not something I do. But I did it. And then I waited....

I waited instead of celebrating, mostly because even after I saw that my order had gone through, I found it impossible to believe that any of what had just transpired was real. How had it happened? Was there a friendly fan working for Ticketmaster? Was it a planned move by the band to thwart second-party scalpers (this was a prevailing rumor immediately after the tickets became unavailable again)? Was it simply a glitch that would inevitably be heartbreakingly corrected? There was no way to know for sure, and thus no w
ay to be anything but cautiously optimistic. At least not for a couple of minutes, until, sure enough, I got the confirmation email. Then the payment hold on my online checking account statement. Holy shit, it was really happening. I scored the motherlovin golden ticket!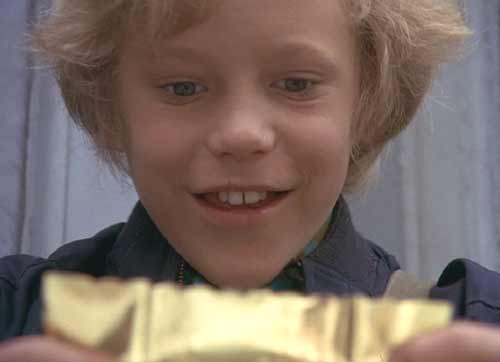 And then, a few short hours later, I met Slugworth in a back alley, and he buttfucked that golden ticket right out of my hands. In an epic case of, "I never should have gotten my hopes up because it was always too good to be true," Ticketmaster declared that the tickets had been released in error, and that all orders would be canceled.

Now, Ticketmaster is apparently within their rights to do this in the event of this kind of unintended premature sale, as their terms of service (which I am quite aware that I agreed to simply by clicking "Submit Purchase") state. However, in light of the aforementioned LiveNation disaster, the controversy surrounding the Ticketmaster/LiveNation merger, and recent condemnation of their shady practices from in
fluential artists like Trent Reznor and Bruce Springsteen (throw a fist!), I can't help but think of all the great PR Ticketmaster would have received if they had simply decided to let the purchases stand. They could have said, "We effed ourselves a little bit, but scores of loyal fans got tickets, and that's ultimately what Ticketmaster is here to provide." Instead, they bent us all over and stole our Everlasting Gobstoppers. Again. As usual.


It stings to have the Golden Ticket in hand momentarily only to see it ripped away, but in the end, I'm no worse off right now than I was when I woke up yesterday. I've put in my official lottery request, and I'll be damned if I'm not due to win one of these things. I'm remaining optimistic, but my experience last night taught me that I'll always have to be prepared to be let down as long as Ticketmaster/LiveNation is the only way for me to procure the tickets necessary to go see the live music that I love so much.

The point, dear reader, is that I got wrapped up in other things and lost sight of my goal -- those Bonnaroo festival gates, miles from sight, inviting me to join the summer's biggest party. However, there's no reason to fret. We've still got our spot in line and will continue to count it down from here on out. In light of this most recent Ticketmaster disaster, I think it's only right that we pick up the countdown with a little bit of Bonnaroo artist Nine Inch Nails. Between Mr. Reznor's aforementioned tirade against Ticketmaster, and the fact that several of Nine Inch Nails' albums --

The Downward Spiral, Further Down the Spiral, Pretty Hate Machine

-- could be used to describe the company, it just makes sense. I've always been fascinated by NIN but a little bit too terrified to fully dive into their catalog, so I look forward to freaking the living piss out of myself as I prepare myself for their set at the 'Roo just 83 short days from today.*





UPDATE

: Phish have issued their official response. Nothing really surprising there. The bigger update is that Ticketmaster sent me and the rest of the melancholoy Phishheads a letter explaining the situation, which included the following conciliatory paragraph:
In addition, we'd like to show our sincere regret for this error by providing you with a gift certificate in the amount of $50.00 that is redeemable for any purchase for tickets to qualifying events on Ticketmaster.com or through our call centers as long as your order was in accordance with our standard order guidelines. You should receive this gift certificate in the next two weeks.


We are sorry that we were not able to provide you with the tickets you ordered and hope that we will have the chance to serve you better in the future. We encourage you to visit Ticketmaster at the scheduled onsale for Phish at Red Rocks currently scheduled for Thursday March 26, 2009 at 12:00 pm MT.
So some small bit of good has come out of this... I guess. "We set you up for heartbreak -- oops, our bad -- but please enjoy this 50 dollars, which you can attempt to use next week as you inevitably get shut out of the same tickets you already had in your hand because we've sold them all to scalpers."
Fuck
mylife
Ticketmaster.
*If you don't want your precious childhood memories corrupted forever, or if you hate to laugh, then don't watch Kermit the Frog's rendition of "
Hurt
."